Craps Table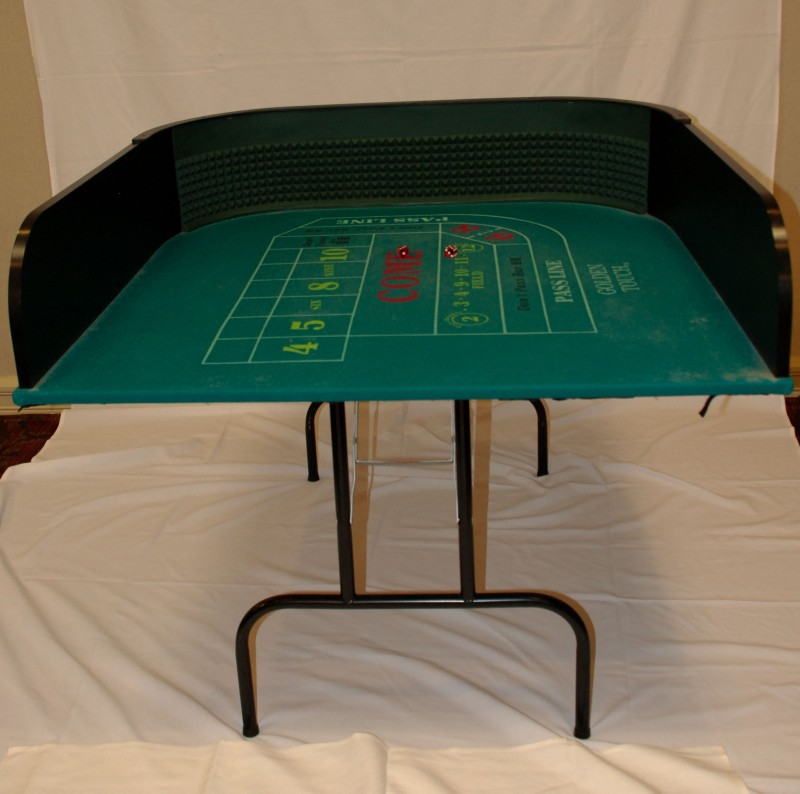 Many fantastic colors available specify when ordering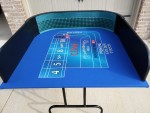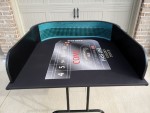 Hi Dom,
Got the half table on Tuesday afternoon. Looks great and seeing the improvement from Elite video and the advance class, the dice are closer together then ever before. This table will show me a truer bounce and get me ready for the casino's.

Thanks, WayneP

Dom, I set up the new half table and it is superb. You did a fantastic job! I am practicing every day so I can get my "Golden Arm" at the California Hotel in Dec--one hour roll--Held the dice for 56 minutes in Apr 2015. Working hard on what I learned last month.
Thanks again.
* Crafted by a master carpenter
* Sturdy construction
* Regulation height
* Regulation back-wall pyramids
* Full size craps layout that we use on our full size tables
* Where dice land from the back wall out 18", the top's thickness is 1.5" thick, same thickness of a casino craps table to give you a true casino bounce. The rest of the top is ¾ inches to cut down the weight so you can fold the legs and store the table easily
* Folding table legs for easy storage
* No assembly required
* Autographed by "The Dominator"
* Dimensions: 4.5 feet X 4 feet
Retail price: $1995
SPECIAL INTERNET PRICE: $1695
Call 1-866-SET-DICE to order by phone
Shipping and Handling: Varies by State, please allow five weeks for shipping
* Make your practice set truly feel like a casino craps table by adding our throwing station. With both pieces your have 98% of what a full table is without the needed room to put one in your home or office. And the cost for both pieces is about half the cost of our full table or any full craps table on the internet.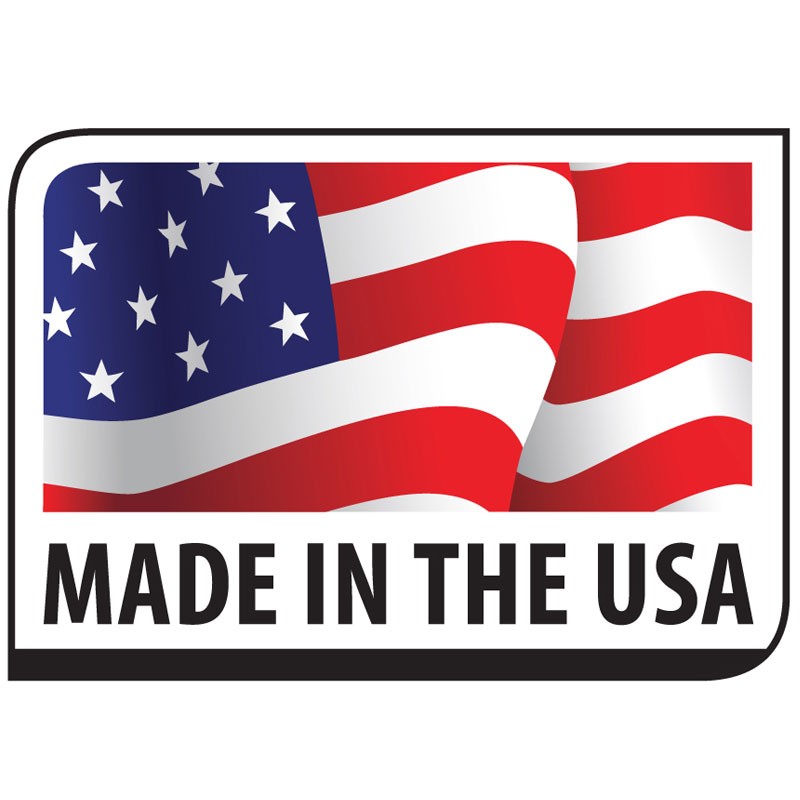 Retail price for both pieces $2394
SPECIAL INTERNET PRICE $1999 Call 1-866-SET-DICE to order by phone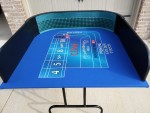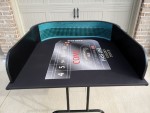 Exclusive Golden Touch Craps Half Craps Table
Brands GTC
Product Code: HLF-TBL
Availability: In Stock
$1,695.00

Ex Tax: $1,695.00